The other day on Twitter, I saw this tweet below that took place during an exchange between a couple of my mutuals,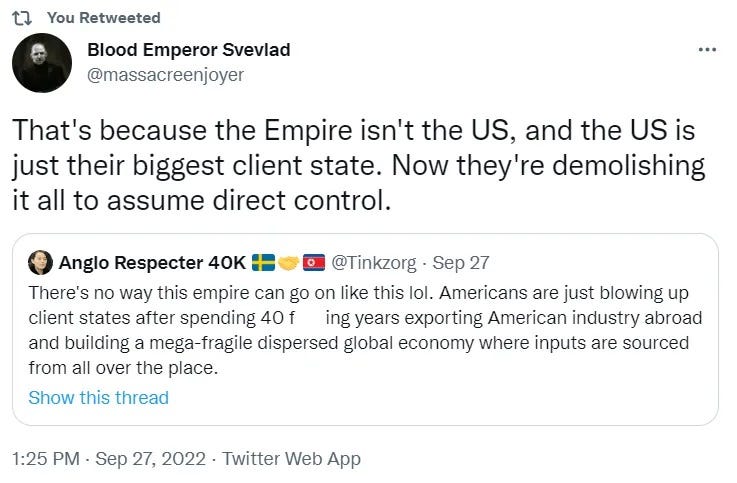 Ever since, I've had it in the back of my mind. I think the reason that I've not been able to stop thinking about this tweet is because of how clarifying it is. The sentiment expressed in that tweet helps to bring together several threads of thought that I've had and have written about previously.
The tweet above concisely describes the difference between "America and Americans" on the one hand and the entity variously known as globohomo, the Regime, The Powers That Be, and so forth on the other. I feel that it is important to make this distinction because of the great opprobrium that this Regime has brought upon the name of "American" all over the world for the past several decades, creating a reputation for underhandedness, bullying, and maliciousness the world over, from friend and foe alike. Whether or not the Regime actually blew up the Nordstream 1 and 2 pipelines a few days ago, a huge chunk of the world – as well as a good chunk of the American people themselves – believe it to be true because it is entirely in charactre with the way it has behaved for decades.