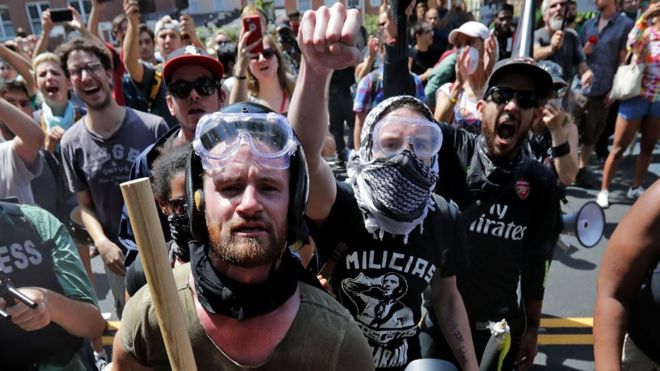 Over the past several years, many on the Right, whether dissident or mainstream, have begun to wake up as to the true nature of the Left.  While it has taken longer than it really should have, an increasing number of normiecons are starting to figure out some things, such as that people on the Left aren't interested in "fair play" or "following the rules."  It's taken so long because most conservatives, especially older ones, were habituated to a previously prevailing political climate in which there was at least an idealised public consensus that these traits were how you "did politics right."  You were supposed to play fair, rationally debate policy proposals, and then have an open and honest vote on them.  The failure to do so was what most charges of public corruption revolved around. The ideal may not have always been realised, but at least it was there.
However, the last decade or so have seen a sea change in the way politics in the United States have been conducted (I can't personally speak for other nations, but given what I'll be saying below, I think I can safely say that they've also seen the same trends).  This roughly coincided with the formal political ascendancy of a new guard of progressive politicians and "thought leaders" epitomised by Barack Obama, even though he was actually fairly moderate compared to many of them.  This generation of progressive was forged in the second wave of cultural Marxist radicalism that came to dominate American universities in the 1980s and 1990s, thus allowing progressive academics to poison a generation of American students.  After an incubation period lasting a couple of decades while these former students worked their ways up through their organisational hierarchies, the new progressivism burst on the scene.  No longer interested in at least pretending to "play fair," this new breed fully grasped that power is something to be taken and used, not restrained through sentimentality.  And taking it and using it has been what they've done since, despite the complaints and the huffinpuffery of staid old conservatives used to the old order.
Many people were surprised because they weren't paying attention to the trends around them, trends which were apparent to the discerning observer even while these new progressives were being crafted in the devilish forges of a subverted academia.  For those of us who interacted with them even while they were still students, there were clear indicators as to what these people were going to be like, if you could only observe them in an environment similar to the one they were being groomed for.